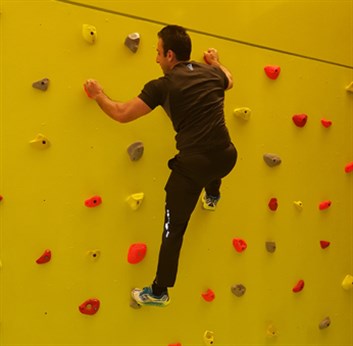 Intensify the mental and physical challenges of climbing a three meter wall while focusing on strength, stamina and technique.
At 180° Fitness & Spa, climb in a safe, welcoming and encouraging environment where you can connect with other climbers and improve your own skills.

The climbing wall is open for adults as well as children who are attended by a personal trainer.